We're only a few days into the beginning of the year and many of us have on our to-do list to make new connections and meet new people.
Personally, I've always hated the idea of networking. It always sounded so blah and boring to me.
I used to be the person who felt like networking meant making sure you ended the conversation by giving the person your business card. And, if you somehow leave the conversation without doing so, you've failed in some way.
This left a negative impression on me when I started networking. The pressure to hand over a business card, stopped me from really engaging with people. It was too awkward for me and way too intimidating.
So, I had to change my perspective. Today, I prefer to see networking as the simple act of building relationships.
In "How to Win Friends and Influence People," Dale Carnegie put it this way: "You can make more friends in two months by becoming genuinely interested in other people than you can in two years by trying to get other people interested in you."
Sometimes when we're networking, we focus so much on the person's position, qualifications and accomplishments. We get so focused on impressing them that we forget that those same people are humans just like us, with a life outside of their career.
More than that, people care about themselves way more than they care about other people. Once you understand that harsh truth you realize why only talking – and thinking – about yourself when you first met someone isn't effective.
Here are few easy and simple tips for you to keep in mind as you aim to build new relationships:
BEFORE THE CONVERSATION
1. Do Your Research
Whenever you're headed to an event, research who will be there. This can be as simple as asking the person who invited you, checking social media or Eventbrite, or using google, if it's a well-known event. If the information is available, decide on 2-3 people you would love to meet and then learn more about them.
Look at their social media profiles. Do a quick google search, if their prominent people. Read their website or blog, if they have one. By doing your own preliminary research, you'll be one step ahead of everyone else who didn't bother to do research before the event. In the limited time you have to mix and mingle, you'll be able to ask specific thought-provoking questions, instead of the typical, "What do you do?"
2. Dress Well
I like to say dress well where ever you go. You never know when you can run into someone of importance. Nonetheless, if your friend or colleague invites you to dinner with new friends or if you're headed to a social or business gathering, the best thing you can do for yourself is dress well.
Dressing well is such a confidence booster. When you know that you look good, you elude that confidence in your tone of voice and your posture.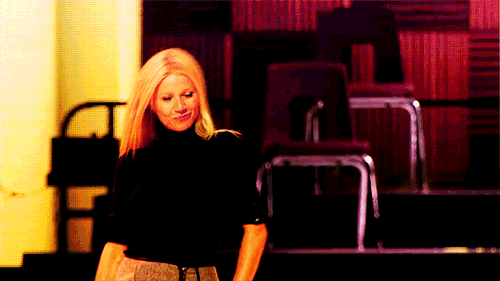 You also send a signal to others that you know how to carry yourself well. Plus, the compliments you get from your appearance are great conversation starters at any event.
3. Prepare Your Statements
There are typical questions that you'll always be asked when you meet new people, regardless of the setting.
"What do you do?"
"Where do you live?"
"Where are you from?"
"Who do you know here?"
Know what you're going to say ahead of time and don't be afraid to test out different responses. For example, if you're a Sports Nutritionist, depending on where you are or who you're with, some responses will stimulate better conversations than others.
Instead of saying you're a sports nutritionist, you could say, "I help sports teams and athletes figure out the best foods they should be eating for top health and performance." In some cases, you could just say, "I counsel athletes on the types of foods they should eat."
Regardless, there are a range of responses you can give to these questions. Preparing your responses ahead of time will eliminate the stuttering and nervousness than often comes when we're caught off guard. Test out your introductions and pay attention to what responses get the best results.
4. Stay Up to Date on Current Events
It's important to always know what's happening around the world and in your industry. It's even more helpful when you read up on current events right before you attend an event or gathering.
I hate small talk. Talking about the weather and asking questions that only beg one word responses are equivalent to being deprived of food, in my opinion. Just painful.
Staying informed on the latest news can help you start interesting and stimulating conversations with new people. It's also a fast way to learn more about people's values, passions and desires.
DURING THE CONVERSATION
5. Always Ask Yourself: "How can I bring this person value?"
For example, if you meet someone who you eventually would love to become your mentor, you can't just blurt out, "Can you be my mentor?" during the first conversation.
Well, you could. But, the relationship will last a lot longer if the person sees you as valuable first.
It's clear the type of value your mentor would bring to you. But what can you bring to your mentor? You may discover that she's pretty disorganized and you've learned a few tips on how to stay organized and productive that you could share with her.
You may discover that she's looking for a new assistant and you know a few people who would love to work with her. When you show that you are valuable to someone they are more willing to build a relationship with you. Most important, they are more willing to reciprocate and add value to you too.
6. Be an Attentive Listener & Ask Good Questions
If you want to build genuine relationships with people, you have to learn about their interests and values. You can only do that by listening more than you talk.
So many people listen to respond – which really isn't listening, by the way. When the other person is speaking, you're thinking about the next thing you could say to really impress them with your qualifications and accomplishments.
But that's not an effective way to hold a conversation. Listen more than you talk, and when you do talk make sure that you're asking questions that the other person would in enjoy answering based on the things they've shared.
Think of it like being on a date. When you're on a date, you already know that you're qualified to be at the table. You're there to figure out if the other person is worth your time. So, you ask them questions to learn more about who they are and their interests. You're careful not to spend too much time talking about yourself because you'll miss the opportunity to get to know the other person. And, that's how you should approach networking with others.
7. Ask How to Get in Touch with Them
You can say something as simple as, "I've really enjoyed this conversation. What's the best way to get in touch with you?"
They may respond with their email address or their phone number. Whatever, they do say, write it down. If they just hand you their business card, ask for clarification: "So, just email this email address, right?"
By asking this question, you let the person know that you're serious about getting in touch with them and that they should expect to hear from you soon. They'll be more likely to make an effort to remember you.
8. Know When to Give Your Business Card
This has always been the most awkward part for me. I thought I had to give everyone I spoke to my business card. Some people do. Let's think about the people who do this. Whenever I get unsolicited business cards, I'm always like, "But, did I ask for this?" and I usually never look at them again. Who wants to be that person who makes people think those thoughts?
Only give someone your business card if they ask for it. If they don't ask, don't give it to them. If you're really interested in keeping up with the person, ask for their business card. Once you do, they may ask you for yours and that's great. But if they don't, keep it pushing. Since, you already have their information you can still follow-up later.
AFTER THE CONVERSATION
9. Write Notes on Business Cards
When someone does give you their business card, find some white space on the card and write 1-2 things that will help you remember the person later on. If they mentioned that they were originally from Boston, write that down. If they told you a funny story, write down something about it that will help you remember the story.
A business card already has the formal facts about a person so try to write down interesting things that they mentioned in the conversation.
10. Follow-up While You're There
Some people recommend following up with the person you met, while you're still at place you met them. This could be as simple as saying, "Are you on Instagram or Twitter?" If they say yes, you can pull out your phone and follow them immediately. This increases the changes that they actually follow you back too.
If you're in a more professional setting, you may be more comfortable mentioning LinkedIn and following them there.
Another great thing to do is take a photo. If you're having a really good conversation with a group of new friends, mention that you'd love to take a photo with them to share on your social media pages.
You'll not only strengthen your connections but also your new friends will be honored to make an appearance on your social media account.
11. Follow-up After The Event
Always do your best to follow-up with someone at least one day after you've met them. If you meet them on a Friday night, make sure to follow up by Monday morning. You don't want to wait too long, or they may forget they even met you.
Selena Soo, who coaches people on how to get more visibility, recommends that you follow up using the following template.
---
Hi [Name],
It was great meeting you at [Event Name].
[Share something specific you discussed, such as a current project or something in their personal life – like, "I loved hearing about how you plan to start your own personal blog."]
[Offer value – share an idea that could be useful to them, or connect them to a person or resource.]
[Wrap the email up. For example: "I look forward to staying in touch" or "I hope to see you at next month's networking event."]
[Sign off – i.e., "Warmly, Miranda"]
[Include your signature, including your website and links to social media]
---
Here's a specific example:
Hi Melissa,
It was great meeting you at the Network After Work event last night.
I loved hearing about how you plan to make more time for yourself this year. Here's the blog I was talking about that keeps me inspired and motivated to practice self-care. I hope you love it just as much as I do.
I hope to see you at next month's event and if you ever need a friend to tag along to another networking event, I'd be happy to accompany you!
Best wishes,
Adunola
---
Becoming a pro at building relationships takes work and practice but with these easy simple steps, you are well on your way to expanding your network and creating more opportunities for yourself!