Where did 2016 even come from?
For many, 2016 has been tough.
As a nation, we've experienced political division. We've been reminded that racial tension still persists. We've witnessed and felt the pain of police brutality. For some, we've even considered moving to Canada.
On a personal level, some of us have lost loved ones, who we never knew would leave us so soon.
Some of us have experienced financial difficulties that make us want to press re-do and do life all over again.
Some of us have questioned ourselves, our worth and our purpose so many times that we've lost count.
Some have marked themselves and their life a failure, because nothing they tried to do this year worked in their favor.
Others have seen the fall of friendships & relationships that they never thought would end.
Put simply, it's just been tough.
We are over 2016! Goodbye.
I've seen gifs of people hilariously describing their annoyance with this year and I've seen memes saying 2016 has been canceled.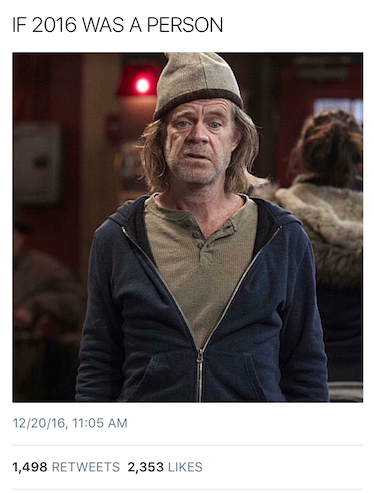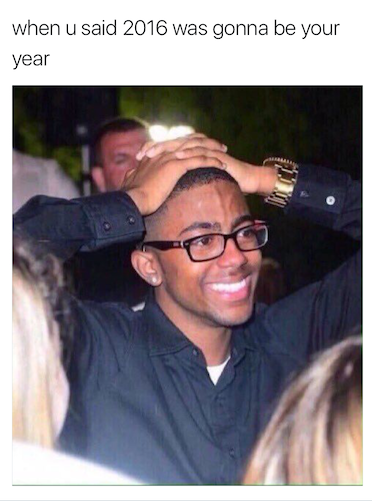 I've heard people say they're so ready for 2017 and many have already put 2016 behind them.
But before we close up shop and mark 2016 as one of the worst of years, before we march into 2017, ready to make boss moves and New Years resolutions, let's pause for a minute.
I once heard a quote that said, "Without reflection, we go blindly on our way, creating more unintended consequences, and failing to achieve anything useful."
Without reflection, we go blindly on our way, creating more unintended consequences, and failing to achieve anything useful.Margaret J. Wheatley
If you never look back to reflect on your life, you'll just be moving aimlessly into 2017.
Often, when we reflect on our past, we think about our mistakes, our poor decisions, our lack of maturity and even situations that were out of our control.
So instead…
Let's reflect on the good.
Good things had to have happened to you this year. Out of all 366 days (we even had an extra day) at least one day, or even one moment had to bring a smile to your face. For some, it's been hundreds of good days.
But for those who can't say the same, before you count your losses and start asking yourself depressing questions like "What have I done with my life this year?" you should answer these questions instead.
The last time you smiled ear to ear this year, what were you doing?
When you think about your best day in 2016, what happened? Who was there?
When you received compliments this year, what were they about? Who complimented you?
When people asked your advice or needed your help with something this year, what did they ask you about?
The last time you went out of your way for someone this year without even thinking twice, what did you do and why did you go out of your way?
The last time you laughed really hard about something, what did you laugh about and who were you with?
You may not be able to answer all of these questions. But by reflecting on the answers to the questions you can answer, you'll bring back happy memories, but you'll also be more aware of who & what makes you happy.
So often, do we make ourselves believe that true happiness only comes once we get the things we're currently chasing after.
Too often, do we forget that a lot of things already do bring us happiness.
If you never stop to reflect on those moments that brought you fulfillment and joy, you'll never be able to intentionally create more happy moments in your life.
As you aim towards 2017, don't aim to find happiness, plan to create it.