Working from home in all it's glory can come with 1,003 distractions.
After working remotely for more than a year and a half now, I've learned the art of getting things done and seizing the day, even from the comfort of my own home.
So, how do you still have a satisfying and effective work day at home without falling prey to 5 hours of Friends and Grey's Anatomy? Here are 7 tips that have helped me.
Ask Yourself This Simple Question Whenever You Work from Home
Every morning, ask yourself: What's the most important thing I need to do today?
This one question has substantially improved my productivity, my mood and my outlook on each day.
Asking this simple question every morning helps me stay focused, no matter what comes my way throughout the day. When I know the 1-2 things I must accomplish each day, it helps me filter through what's urgent and what can wait.
Once I've scratched the most important thing off of my to-do list, I immediately feel like I've conquered the day.
Sure, some days there are 5-7 important things that must be completed, but asking that question helps me eliminate busy work and distractions so that I can end the day feeling accomplished.
It goes beyond having an agenda filled with things I think I need to do. It helps me be more strategic and intentional about how I invest my time each day.
Have a Designated Area for Your Work
Blending work and home can be sticky, especially if you work from home as often as I do.
It's essential to have an area where you can focus on your work, be comfortable and think clearly. And, your bed should not be your primary location.
You can start to resent your couch or your dining table (or your entire apartment) if all you do is work in that same spot from sun up to sun down.
So, having a little office desk or table that you designate as your work station is key if you frequently work from home.
Whereas, your dining table, couch and bed serve other purposes, once you're done working in your designated office space, you don't have to return there again, until it's time to get back to work.
However, don't feel forced to one place when you're working from home, moving around to different spots throughout the day does help with your overall productivity.
I like to move around whenever I'm doing completely different tasks throughout the day. I'll do big projects at my desk, move to the couch to check up on my emails, and head back to my desk to write or complete the other major tasks on my to-do list.
Carve Out Time for Deep Work
When do you do your best work? Personally, I do my best work in the mornings. That's when I'm the most focused, the most positive about my day, and the most creative.
Because I know that, I tackle my most important tasks in the morning. During this time, I put my phone on do not disturb, I check emails only before I start and after I'm done, and I avoid all other distractions until the project is complete.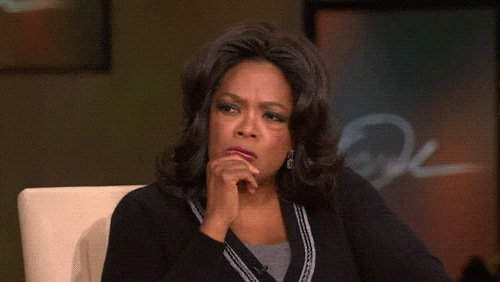 Of course, every now and then, you get the unexpected urgent requests from team members that you must complete outside of that timeframe.
But ultimately, setting time aside to focus and tackle the most important projects of your day will help you feel more accomplished and productive, even if you did stay in bed to get it done.
Don't Be Ashamed to Take Breaks Here and There
Repeat after me: "Breaks are your friend." I used to feel guilty for taking breaks while working from home. After all, I'm already enjoying the luxury of working from home, why do I need a break?
It wasn't until I realized work is work, no matter where you're doing it from, or what you're doing. Just like you need breaks when you're at your desk in your cubicle, your brain needs a break when you're working from home too.
After I accomplish any big task, I take at least a 15-minute break to regroup and recharge before I tackle the next thing on my to-do list.
It's sort of a congratulations to myself. Plus, it gives me time to relax, and think about and do other things outside of work, even if it's just for a few minutes.
Don't Fall Victim to Instagram and Twitter
Social media just sinks you in. You go on there to look at a notification. Next thing you know, it's an hour later and you're on your friend's, cousin's, best friend's Instagram page. And, you're wondering how you got there.
Whenever I work from home, or anywhere else away from the office, I avoid social media as much as possible. Whatever is there at 2 p.m. will be there at 6 p.m. when I'm done with work for the day – and free from any guilt or remorse.
You also have to be careful not to fall victim to spending hours reading blogs, newsletters, pointless emails and Quora – it sinks you in too. You might as well close your laptop up and embrace an afternoon binge on Netflix, because it's quite the same.
When I do have a desire to do any of those things while working, I'll squeeze it into the mini breaks I give myself and indulge freely until my break is up. Nothing's wrong with 15 minutes here and there. Just don't get carried away.
Be Accountable & Reliable
Take responsibility for the time you spend working from home. Treat deadlines as you would if you were working a few feet away from your boss in the office.
Don't send in projects late. In fact, if you can send them in early do so. You'll prove that you can get things done more quickly and efficiently outside of the office.
Be reliable, respond to messages in a timely manner, be present online and don't miss calls from your team. The last thing you want is give others a reason to feel like they can't trust you whenever you work from home. You don't want them to feel like you're more accessible when you're in the office.
Have an End Game 
Always ask yourself: what time do I need to finish everything today? This question is necessary, because if you're not careful, you can find yourself working from 8 a.m. to 8:30 p.m. on things that could've been done at 4:30 p.m.
Maybe you have plans to work out in the evening, cook dinner, meet up with friends? The same way you would consider your evening plans when you're in the office is the same way you should consider your plans when you're working from home.
Having an end game, helps you work smarter. For example, if you know you absolutely need to be done with your work by 6 p.m. so that you can make it to the gym by 6:30 p.m., you'll be more intentional about how you spend your time during the day.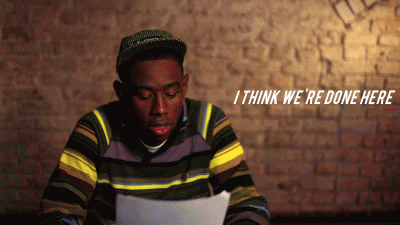 On some occasions, you may find yourself working even later at home than you would if you stayed in the office. But, working at home shouldn't mean that you work 13 hours a day every time you opt to work from home. Even if you are working from the comfort of your couch, your goal should always be to work smarter, not longer. Use your time wisely.
So there you have it, if you don't have the chance to work from home as often as you'd like just yet, think about how you can apply these tips to your day-to-day life right now. Then, bookmark this article so the next time you're blessed with the opportunity to work from your beloved living room you'll know exactly how to seize the day!